Our Residential And
Commercial Services
Landscape Design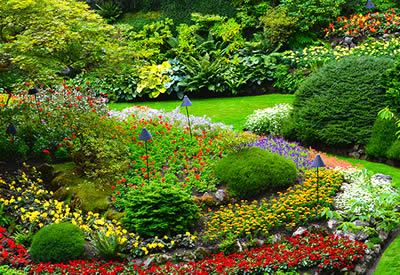 Your property's aesthetic appeal and functionality will dramatically improve if you have a professionally designed landscape. You will also get other benefits such as getting a well-organized outdoor area, safer outdoors, and higher property market value. Hiring a professional is also a better option compared to doing the landscape design in a DIY manner. A professional landscape designer has the required skills and tools to create your dream landscape.
But before calling any local landscape designer, make sure that you are getting the most qualified and well-experienced. And here at Creative Concepts Landscaping, LLC, we can provide you with first-rate landscape design services. We have decades of experience, creative people, and modern design tools. These resources have helped us provide clients like you with excellent design plans. Our landscape designs are known for their uniqueness, beauty, sustainability, and functionality. You can see some of our works in The Caldwells, Roseland, Essex Fells, West Orange, Pine Brook, Montville, Parsippany, Livingston, Cedar Grove, Verona, and Lake Hiawatha, NJ. Call us now at (973) 334-7336 and let's discuss your ideas and requirements.
Landscaping Ideas
Creative people can always come up with great landscaping ideas. If you don't have the skill, it's better to look for a well-experienced designer with proven skills in designing beautiful landscapes. You may also share some of your ideas to make the landscape design a highly personalized one. Here are some of the landscape features and amenities that you may suggest:
water features such as waterfalls with ponds
themed landscape lighting to create drama in the landscape at night
combining annuals and perennials to achieve a colorful garden setup
wooden features such as pergolas and arbors
addition of outdoor living amenities such as patios and pool decks
retaining walls with tiered gardens
fire pits with sitting areas
Garden Design
Another critical area in your landscape is the garden. Since it is the centerpiece of almost all types of landscapes, it must be designed carefully. A well-planned garden design will not only look beautiful but also create a relaxing ambiance in the outdoor area. Some of the popular designs that you may choose for your landscape are English- and Japanese-styled gardens. These garden setups require a keen eye for details and actual design experience. You may also choose rock gardens, water gardens, and pocket gardens.
Patio Design
A patio is a basic outdoor living feature. In fact, most homes in New Jersey have custom-designed patios. The great thing about a patio is that it can be installed on an existing landscape or included in a home remodeling project. The most popular patio design is attached to a home. It can be built with or without a roof. An enclosure is also highly recommended to allow property owners to enjoy the amenity all year round.
Landscape Designer
Another quality to look for in a landscape designer is his ability to use modern design tools. Today, most landscape design firms offer computer-aided design that can generate a full-color rendering of the proposed design plan. The program also allows limitless revisions and outright changes, when necessary.
Landscape Architect
Most residential and commercial property owners in New Jersey are now enjoying the benefits of having a well-thought-out landscaped property. If you also want to be assured of the same benefits, hire a reputable landscape architect. He or she can create the perfect landscape design that can cater to your needs and preferences. If you need one, please call us at Creative Concepts Landscaping, LLC.
MORE ARTICLES
Landscape design and construction services available in all of Northern New Jersey. Organic fertilization and lawn and shrub maintenance services available in the following towns: The Caldwells, Essex Fells, Roseland, West Orange, Pine Brook, Livingston, Montville, Parsippany, Lake Hiawatha, Fairfield, Cedar Grove and Verona