Our Residential And
Commercial Services
Snow Removal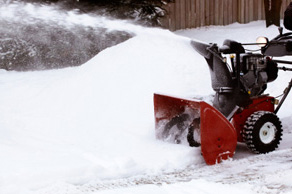 Homeowners and business property owners should always have a contingency plan for winter. The state gets an average of 26 inches of snow every winter season, so you must be well-prepared for the heavy snow buildup in your property. Too much snow can damage your roof, block your driveway or walkway, or cause damages to your landscaping. Doing the snow removal yourself is risky and may result in accidents. You can avoid these by just hiring a professional snow removal contractor.
One of the local companies that you can trust in New Jersey is Creative Concepts Landscaping, LLC. We offer top-notch snow removal services to residential and commercial clients in the state. Our service areas include The Caldwells, Roseland, Essex Fells, West Orange, Pine Brook, Montville, Parsippany, Livingston, Cedar Grove, Verona, and Lake Hiawatha, NJ. Most property owners in these areas choose us because of our excellent workmanship and fast service. We only leave their premises once the property is fully cleared of snow or ice. We also use proven methods when performing our jobs to ensure positive outcomes. Please call (973) 334-7336 to learn more about our rates, terms, and capabilities.
Snow Plow
Your service provider should have complete tools and equipment to perform its job efficiently and promptly. One of the most important equipment that it should have is the snow plow. This type of equipment is vital to the efficient removal of snow or ice in your property. It is also great if your contractor has different types of plows, such as pusher/box, v-cut, and straight plows. Each type has a specific function and must be used when necessary. For example, a v-cut plow is used for hard-packed ice, snow, and deep drifts. This type is recommended for wide-path plowing and stacking.
Aside from snow plows, heavy-duty equipment is also needed to perform snow removal tasks. Your contractor should also have skid-steer loaders, backhoes, compact utility tractors, front-end loaders, and pick-up trucks.
Snow Removal Services
Do you want to experience fast and reliable snow removal services? If yes, choose a licensed company with decades of experience in the business. A well-experienced company will provide prompt service and guarantee outstanding results. You can also expect that its crews are properly trained and knowledgeable about the different snow removal methods and techniques. Moreover, they will work on your property fully equipped with the right tools and equipment. With expert people, you can just sit back and relax while the hard-packed snow is being removed from your property.
Snow Plow Contract
A heavy snowfall will not only result in inconvenience but also pose risks to people and property. Property owners know these problems very well, so they immediately call a service provider after a snowstorm. However, there is a chance that they will not get one because of the increase in the demand for snow removal services. If you are also experiencing the same issues, it's better to consider signing a snow plow contract. With this setup, you will be assured of a prompt and priority service during the winter season. You won't have to worry about any snow piling up on your property since you have a service provider to rely on. You will also pay lower if you sign a yearly contract. You can try this setup now by calling us at Creative Concepts Landscaping, LLC.
MORE ARTICLES
Landscape design and construction services available in all of Northern New Jersey. Organic fertilization and lawn and shrub maintenance services available in the following towns: The Caldwells, Essex Fells, Roseland, West Orange, Pine Brook, Livingston, Montville, Parsippany, Lake Hiawatha, Fairfield, Cedar Grove and Verona